Rehabbers / Landlords Receive The

Hottest Discounted Investment Property Deals


In Your Area!
We've made finding your next rehab project easy and our responsibility! Simply join our "VIP Buyers List" below to be one of the first to receive text and/or email notifications of our discounted rehab and cashflow properties as they become available.
Enter your info below to get started!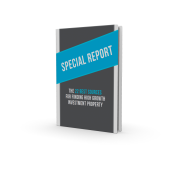 Receive Our DISCOUNTED Rehab & cashflow Inventory & Get Your FREE Report Today!
Complete the form below to be the first to receive rehab deals in your area and get immediate access to our new report, "Special Report: The 22 Best Sources for Finding High Growth Investment Property."
We Are A Wholesale Real Estate Investment and Renovation Company
We locate, buy, renovate and sell discounted and remodeled homes. We specialize in improving neighborhoods and redeveloping areas, increasing home values and offering solutions that work for both buyers and sellers. We are excited to potentially work with you directly OR if you are represented by an agent or broker.

To learn more, please call our 24/7 free recorded info-line at (817) 550-5069 Opt# 8.

Are you looking for investor resources? Check these valuable investor resources to help you grow your REI business.

TMC Property Solutions is an accredited business and A+ rated members of the Fort Worth BBB.

Ask Google about us TMC Property Solutions and then call us to sell your investment property in Dallas Fort Worth TX.